Texas-based Trans American Aquaculture was recently acquired by publicly-traded Gold River Productions, Inc. The shrimp genetics specialist has been developing shrimp lines with unique characteristics at its US-based facility. We talked with Adam Thomas, CEO of Trans American Aquaculture, to discuss the company's background and how the acquisition will impact the business.
The origins
Trans American Aquaculture was founded by the Granda family and some other business partners. The family has over 100 years of successful shrimp cultivation and aquaculture experience.
"One of our founders developed and has successfully operated one of the largest shrimp hatcheries in Ecuador. His expertise in larviculture and genetics gives us a leg up on our competition due to his experience working in multiple countries and various growing conditions. Another founder was integral in the development of broodstock in artificial environments dating back to the mid-1980s," Thomas said.
In 2017, the family was looking to invest in the United States, purchased the facility in mid-2017 and began to redevelop the land for production, testing and eventually grow-out.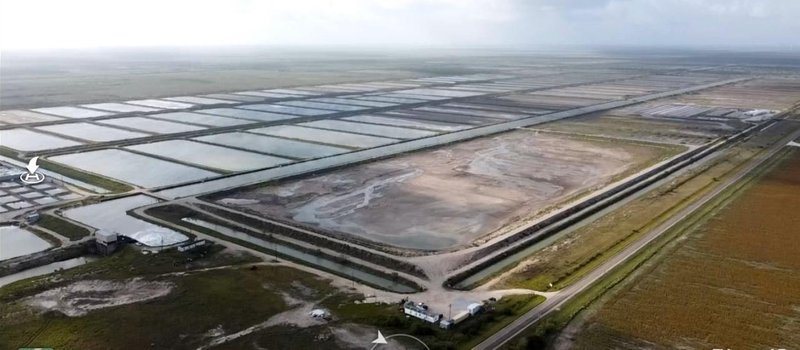 The facilities and grow-out market
The company produces shrimp that markets in the local market with a current production capacity of roughly 2 million lbs of head-on shrimp per year – over two production cycles – utilizing extensive farming practices. "We can expand our current production area by 140% as well as intensify our production via aereation, which can ultimately lead to >10 million lbs of annual grow-out production capacity," Thomas said.
The facility sits on a 1,880 acres site, which includes 1,150 acres of grow-out ponds, a 100-acre settling/recirculation pond, and onsite maturation, hatchery and nursery facilities.
The farm does not discharge any water or waste back into the ecosystem. Once the water is pumped into the facility, it is recirculated through a 100-acre settling pond and then back into the canals and grow-out ponds. "This closed system ensures that we are not impacting the local ecosystem in any way, which is a major concern among shrimp farming operations worldwide," Thomas said.

The broodstock and PLs business
The company also commercializes shrimp broodstock and PLs after developing its own genetics lines in the past few years. "In 2017, the PLs that we purchased were less than stellar, they grew well but survival was very low. It was at this time that we realized that to be successful in North America we would need to develop and cultivate our own genetics and lines of broodstock," Thomas explained.
In 2018, the company started building the Genetic Center and Hatchery, as well as introducing a new strong line of animals from California. "With the few surviving animals that we had from the previous grow-out, we began to cross-breed those animals to start the families of animals we have now. By exposing these new lines to various adverse conditions, we were able to then select the best animals for our next generation of families and lines," Thomas said.
The company continued this practice to this day and has now in its 5th and 6th generations of shrimp that are highly disease resistant, have strong growth, low mortality, and have unique characteristics including, but not limited to, cold water tolerance. Moreover, they are SPF.
The lines are a combination of superior growth and disease resistance. "Each of our customers have unique conditions to their facilities and processes so we can develop lines that can have individualized characteristics for each customer," Thomas remarked.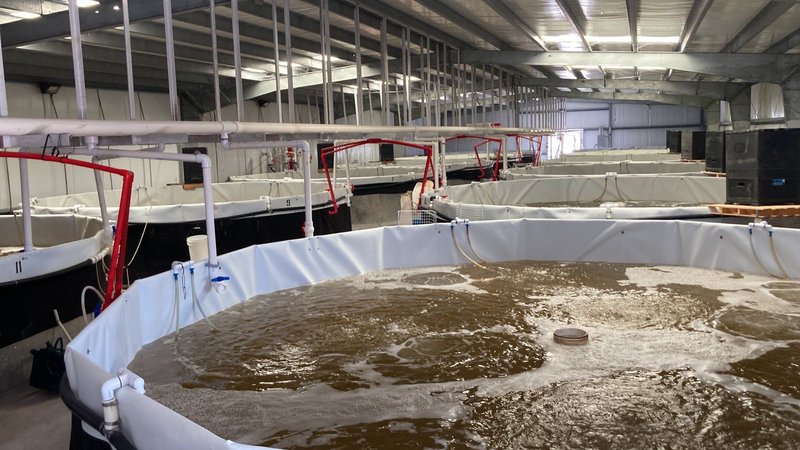 Shrimp for RAS-based systems
The specificity to RAS systems is a byproduct of the specific traits that are constantly being refined and developed by the company. "Developing animals that can thrive in open air and indoor artificial systems is why we feel that we are in a good position to help grow the US domestic production market," Thomas explained. "All our shrimp start in a RAS-based system via the hatchery, maturation, and nursery facilities that we employ as part of our broodstock and grow-out programs."
Shrimp lines for RAS are one of the developments of the company that sees that the technology is still not ready for profitable production. "You can grow massive amounts of shrimp utilizing RAS technology, however, the main barrier for RAS operations to date is simply the high cost to produce a pound of shrimp. The ability to lower the cost of production will help any RAS system as one of the main costs is energy. This is required to keep the water warm enough to ensure maximum growth of normal post larvae," Thomas explained. "However, if a company, such as ours, can provide post larvae that can tolerate and grow in cooler water temperatures, this is a potential massively impactful savings for RAS operations."
Markets and future prospects
The company markets its genetics lines internationally. Trans American Aquaculture is currently working with an Algerian company on the development of its brand-new facilities and will provide both broodstock and PLs along with genetics collaboration. Other markets include Egypt, Honduras, and the US and currently negotiating orders from India, China, and Canada.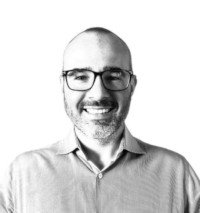 The company is looking forward to expanding to other markets. "One of the major issues with exporting live animals is the time it takes to get the animals from one facility to another, eventually, as our order book grows, it may make strategic sense to develop "staging" areas in locations that allow us to ship shrimp our genetics to any part of the globe in expedited manners," Thomas said. "The acquisition by Gold River Production will allow us to tap into markets that we couldn't as a private company, allowing us to fund growth for years to come."
"The global shrimp market equilibrium is changing in terms of where each country is getting their supply from. In terms of the US, which imports more than 90% of consumed shrimp, there is a market for domestic outlets to grow and thrive and one that can easily absorb our ultimate production capacity. And through PL sales and broodstock programs, we can grow our reach to those other producers in the US and abroad," Thomas said.
"With our shrimp and the fact that we control our genetics, a consumer can trace the shrimp on their plates back to the date in which the egg was hatched, when it was seeded into the pond, where it was processed and when. We are looking to set the standard for what consumers should want in shrimp," Thomas concluded.